As the semester wraps up, the work with GWIC throughout the semester is coming to a close. Quantifying past data with GWIC was a project that took time going through old reports from the past year, digging through Google Drives and folders to connect the dots that can quantify all of what went on throughout that year. While we were not able to answer every question that we drafted, it was still possible to answer the majority of them. The issue with collecting data from old documents is not having access to those documents because they got lost in the mix, or seeing if the participation data was even recorded in the first place. We made use of the information we did have for our quantification of the impact report. After we collected information of all who participated in events, enrollment in classes, engagement with the center overall, we transitioned to understanding GWIC's social media analytics.
GWIC has three primary forms of social media: Facebook, Instagram, and Twitter. The social media platform they found the most success with was Facebook, due to its event feature, allowing students to RSVP to their weekly Make-a-thing and other GWIC events. Facebook's internal analytics on the backend is easy to access and are very telling about engagement with their page. Since they began frequently posting since 2018, there was interest in knowing how many total followers were gained that year. There was also an interest in knowing how many posts were made and what the average post engagement was. Post engagement is when people act on your post, whether its a like, comment, click or share. This basically shows that people on Facebook are interested in interacting with your content. The average engagement rate on Facebook for posts is about 0.09%(Feehan 2019). GWIC also wanted to know how followers were getting to their page in terms of how they were being directed. Working through GWIC's data analytics on the backend, I was able to find answers to these questions. GWIC had gained 207 followers from 2018-2019, all in organic growth. They never used Facebook ads to bring followers to their Facebook site. The followers they acquired got there through word of mouth and search. During this 2018-2019 period, GWIC made a total of sixty posts about events, articles and relevant goings-on about the center. I found that the majority of GWIC's followers find them through newsfeeds. This may be from one of their friends or another GW organization reposting GWIC's post. The second way GWIC gains followers are through manual search, mobile search surpassing desktop search. This goes to show that when others repost GWIC's content, they are exposing the center to a new, interested audience. The search shows that word of mouth is effective for attracting followers to their page. Finally, I calculated the average engagement of posts from 2018-2019. The average engagement of that year was 14.26%, which is great, It shows that people are clicking and interacting with the posts GWIC puts out. In terms of what can be done to better their follower count, I would encourage to partner with other GW organizations to repost their content. In addition, I think consistently posting relevant and interesting content will keep followers engaged. My work summarizing GWIC's analytics has been great to get an insight as to how a budding, the new center gets its footing with data management and analyzing metrics that will help them in the following year.
Social media questions
How many Facebook, Instagram, Twitter followers have we gained since 2018-2019? 
Facebook: 207
How many posts have been made on Facebook, Instagram, Twitter from 2018-2019?
Facebook: 60
How does GWIC get followers to like their page? 
Newsfeed and search and through the desktop search
What is the average post engagement on Facebook from 2018-2019? 
14.26% engagement per post in 2018
Source cited:
Feehan, B. (2019). 2019 Social Media Industry Benchmark Report. [online] Rival IQ. Available at: https://www.rivaliq.com/blog/2019-social-media-benchmark-report/.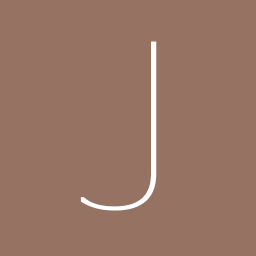 Latest posts by Jasmine Sami
(see all)