To conduct interdisciplinary science, the HTC Lab brings together students, faculty, and other researchers to lead the creation of use inspired research.  Our collaborations benefit from the diverse experiences and expertise of our colleagues, and this interview is one in a series where we ask our HTC Lab collaborators to introduce themselves.
Introduction
Hello, I am Ryan and I am a Professor at George Washington University (GWU) and founding collaborator of the HTC Lab.  I grew up in St. Petersburg, Florida and did all of my degrees at Florida State University in Tallahassee, Florida.  I started at GWU in 2001 and on my first day on campus I met my now wife.  I teach in the Graduate School of Education and Human Development, primarily in our Educational Technology Leadership MA program and I lead the Human-Technology Collaboration PhD concentration as well.  My research since graduate school has been on defining and assessing needs, which has led me in several very interdisciplinary directions over the years.  In addition to my teaching and research, I also co-host a podcast (www.ParsingScience.org) where we interview researcher about the stories behind their articles, and I maintain a web platform for sharing science video (www.WeShareScience.org) and a curated list of podcasts for scientists (www.SciencePods.com).  Beyond that we have two wonderful sons that keep us busy.
Getting to Know Ryan
When and how did you become interested in the relationships between people and technology?
Since 1998 I have taught primarily online, initially through websites we created ourselves and later through Learning Management System (such as, Blackboard).  Interacting with my students online gave me first hand experiences as seeing how people relate to both technologies themselves and to other people connecting through technologies.  These observations led to a number of articles and books on e-learning study skills for students.  But my interest really peaked in 2015 as I facilitated an international interdisciplinary dialogue (with colleagues from 8 countries and 12 disciplines) on "what are needs".  Through that process I realized that the system complexities inherent in "needs" require that people collaborate with machines that are capable of finding patterns in that complexity, those patterns that are beyond our human capacity.  This, however, requires new levels of collaborations for people and machines, and while the technologies are still years (but probably not decades) away, we have to start doing the core research now so that we are prepared to work together when they arrive.  And from those seeds grew my interest in human-technology collaborations.
What professional achievement(s) are you most proud of?
That is actually a fairly challenging question since I am proud of many accomplishments.  My first article, my PhD, my first job, my first book, my websites (when they work), my consulting projects, my podcast, making the rank of Professor, and the list goes on. I am proud of each of them.  At the same time I am always looking for the next project.  I can't sit still. I am always learning and trying to innovate. So if I had to come up with one answer, I would say that I am most proud that I have been able to create a professional "space" for myself where my curiosity can thrive.  That isn't easily achieved, not even in the academy.  
What is the most interesting project you are currently involved with?
The development of the interdisciplinary HTC PhD program is an on-going project that continues to both fascinate and create struggles for me, all while teaching me many (many) lessons about people, technology, and science.  Being interdisciplinary, as it turns out, is much harder than just saying you do interdisciplinary research. For me "being interdisciplinary" requires that you read and have conversations with researchers in many varied disciplines… not just those that study other aspects of your own discipline (or "sister disciplines" that share the same basic foundations).  This is not easy, however, since for a sociologist it is often quite a challenge to read research from biology, and for the chemist it can be challenging to read research from education.  It is not just the technical language or that "we speak different languages", it is much deeper — how we know what we know (our epistemologies) are different.  The multiple levels of complexity this creates for those of us doing interdisciplinary research, and for the training of those who will do interdisciplinary research in the future, offers more challenges and rewards than I could have imagined.
What is the most interesting book or article you are recently read?
I read a great deal, so it is hard to pick one.  But if I have to choose one, I will go with The Dark Forest, the second book in the Three Body Problem trilogy.  It is a science fiction book by a Chinese author, and from the best I can tell the translation lost little or none of the splendor of the books.  The second book built on the foundation of the first and led me to consider (and reconsider) some very compelling concepts.
Which real-world problem would you like to see solved in the future?
Poverty.  Economic inequality is not just a moral challenge for our global society, but since it squanders human potential it is a problem that we really must solve as a species.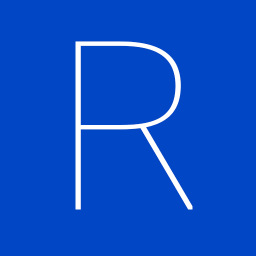 Latest posts by Ryan Watkins
(see all)